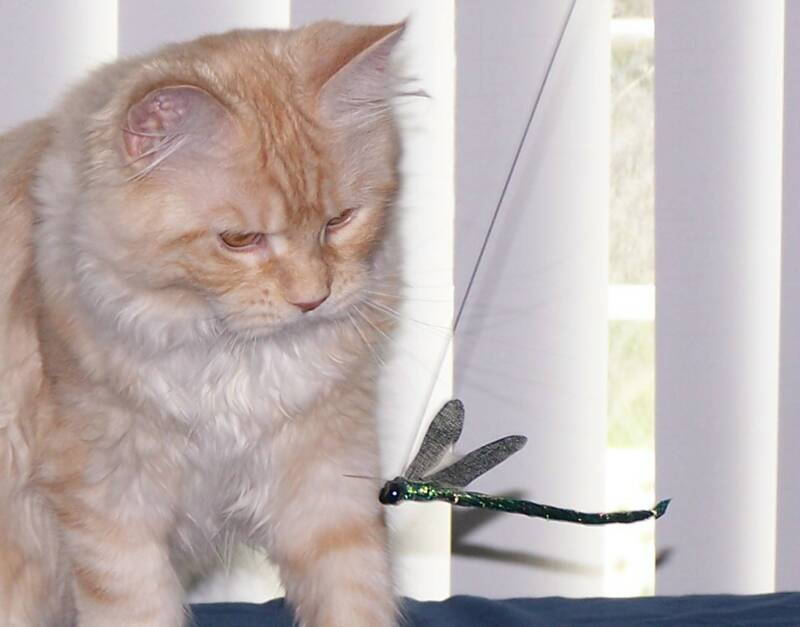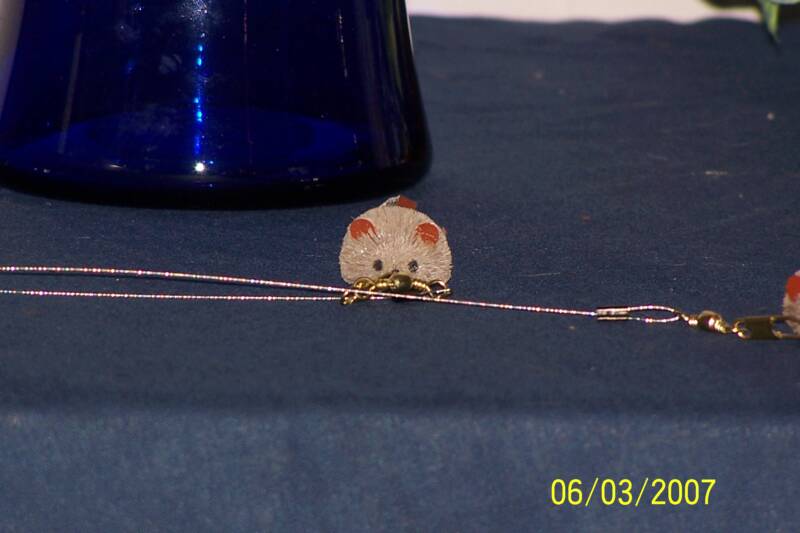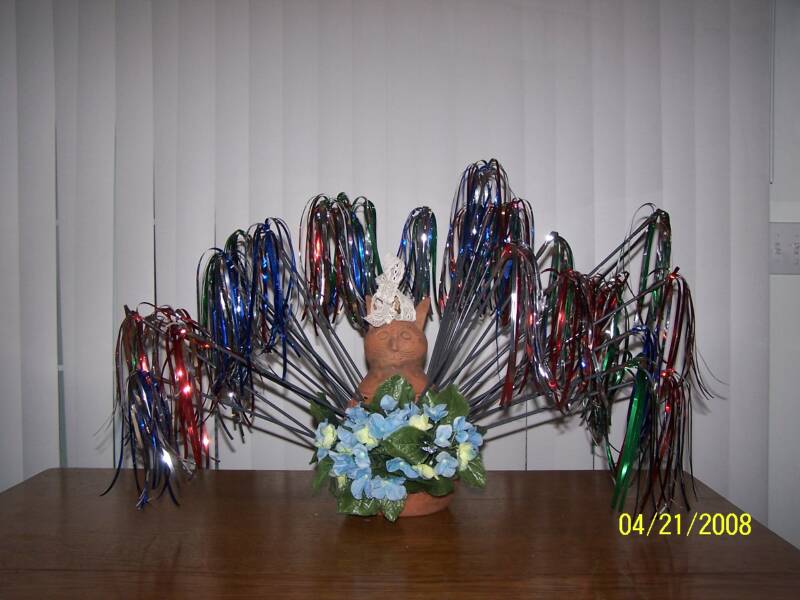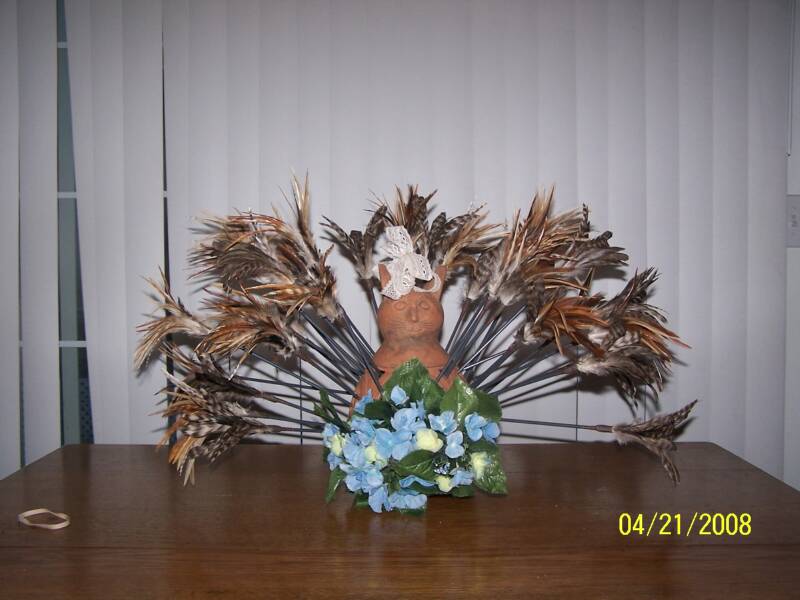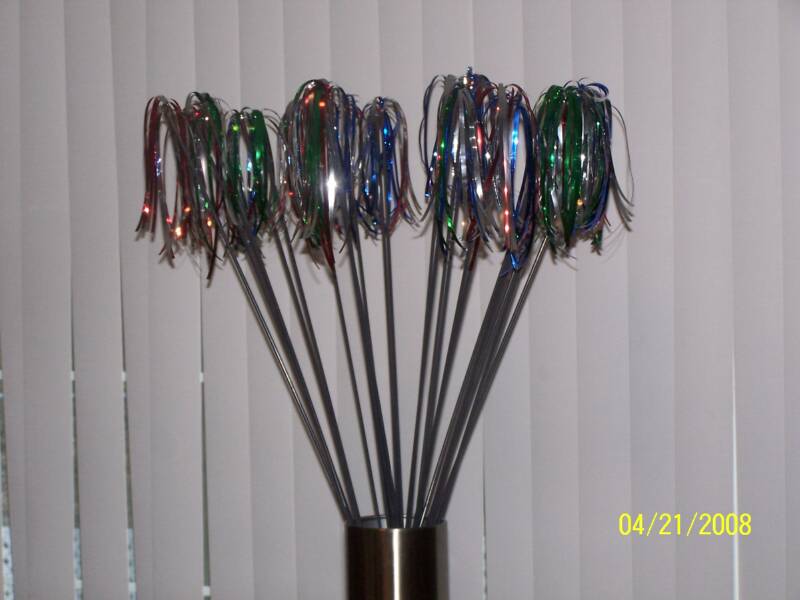 Hand Crafted in the U.S.A.

36 inch mylar teasers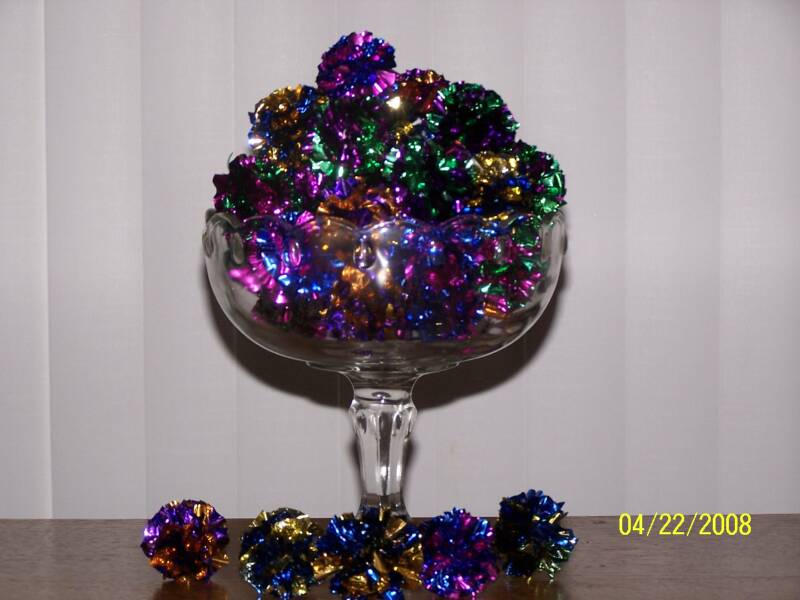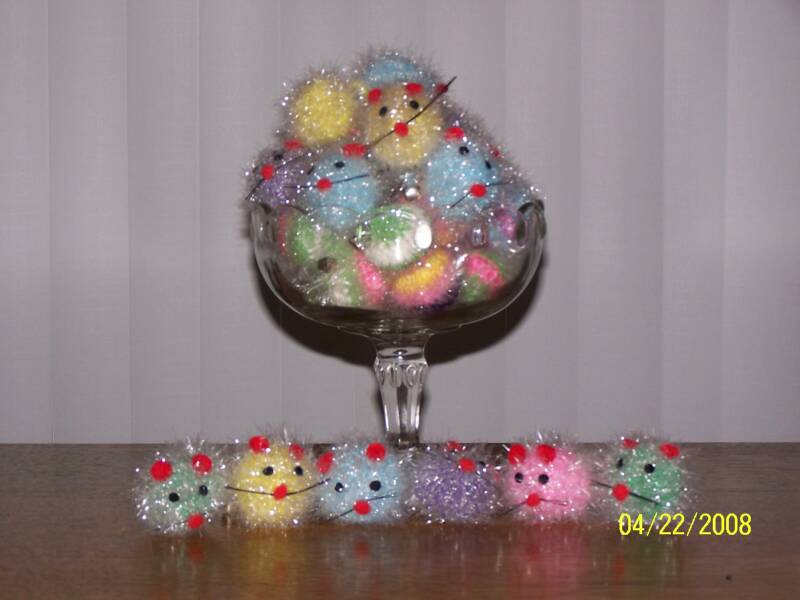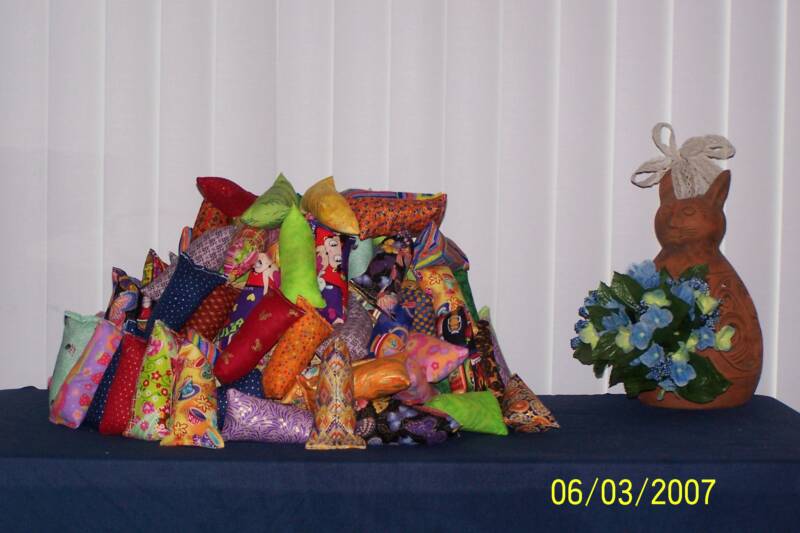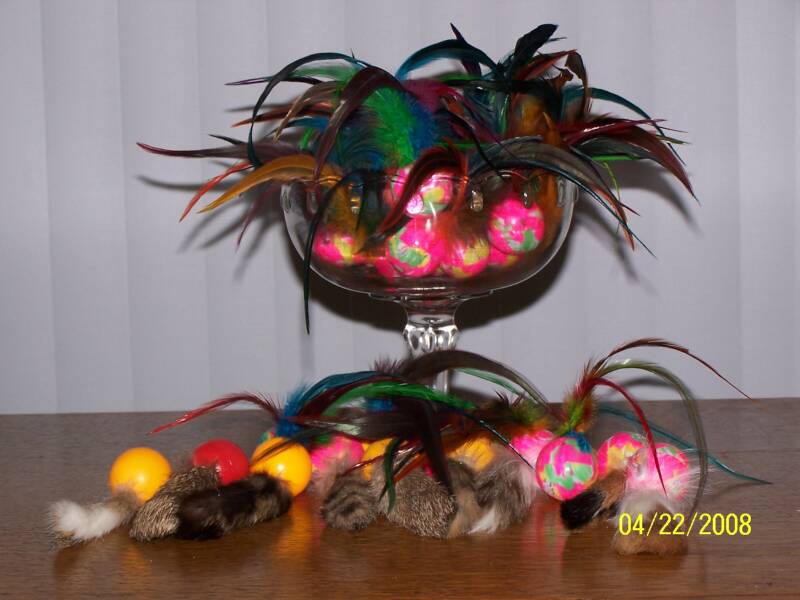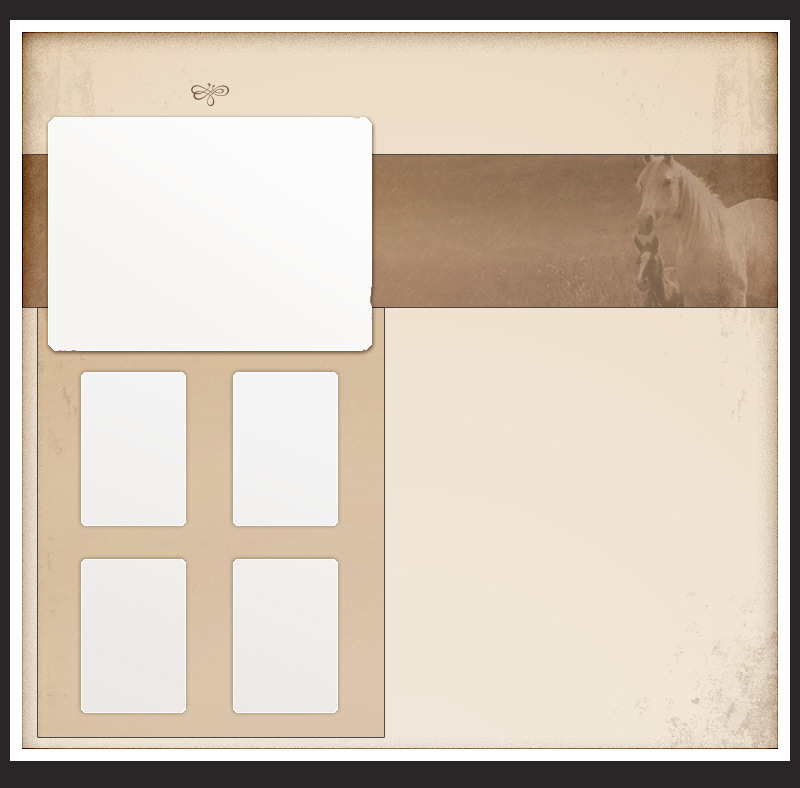 Interactive Cat Toys &  Feline entertainment

human grade certified organic catnip toys

All are Field tested by our own kitties.

Our interactive toys are Hand crafted in the U.S.A

We strongly recommend that when you are not playing with your cats directly that you put the toys in a safe place so your cat/kitten does not get hurt.

Our hand made in Maine small cat nip sacks.

They are approximately 2"x5".

The catnip we use is certified organic

human grade consumable

                $1.00+                               6 for $5.00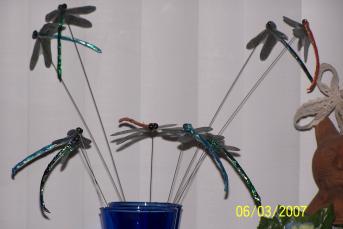 Thomas Reeds

Dragon Flies in an array of lengths and colors.

Short and medium for the exhibitor on the road .

The long 36" for the house but please make sure to

put out of kitties reach when not  in use..

Organic certified cat nip toys

hand crafted by Terry's Treasures

Go-Cats the cat catcher.

This really works our pets come running from any where in the house to play with this guy.

He is just the cutest little mouse.

Made in the U.S.A.

hand crafted mylar teasers 18

All photos with

cats are our own

personal equipment.

The toys We carry are selected  and tested by

our own babies.

OUR PRICES DO NOT INCLUDE SHIPPING OR STATE TAXES

PRICES ARE SUBJECT TO CHANGE WITH OUT NOTICE

Hand Crafted in the U.S.A.

36 inch Feather and Mylar Teasers

Hand Crafted in The U.S.A.

18 inch feather teasers.

________________________Toys for Kitty .______________________

Mylar Krinkle Balls ,

great entertainment for hours

About 1 1/2 inches of cardio pleasure

Fluffy Mice

knitted bodies with felt eyes,ears and nose

with a jingle bell tail

PONGS

with feathers or fur

Hypno Mice

Cute little mice with a rattle inside to entice

the cats to play that little bit longer.